ICQ Global is dedicated to working with leaders and teams who have a clear vision and outstanding skills, but they are not sure why they are getting just a fraction of the results they are capable of.
When they discover the blueprint of why people think and behave differently, they will be able to choose the right strategies to turn their differences into synergy instead of painful liability so they stop wasting energy on fighting what they don't want so they can use it to achieve what they really want.
Our global network of certified trainers and coaches use a unique portfolio of tools which has already benefited Fortune 500 companies and national governments.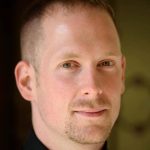 My name is Csaba Toth, I am the founder of ICQ Global and the developer of Global DISC. My first business was the largest restaurant booking website in the UK. I had 2 master's degrees, great ideas, passion,  years of experience, the perfect recipe for success, right? Wrong… I lost it all because I thought to speak the same language, having common sense and good intentions were enough to lead and serve people.
According to research, 85% of success is about people skills…how much we understand others and ourselves, yet most people focus on the other 15%. It is easy to fix technology, optimize processes, but it is insanely difficult to work with people.  It is like running underwater. The harder we try, the more difficult it is.
I am the developer of the multi-award-winning Global DISC and Intelligent Global Leadership models which are globally available through a network of certified partners. They work with Fortune 500 companies, national governments, and local businesses to help them thrive in a VUCA environment where others are struggling.
I have also worked with 100s of leaders ranging from executives of international companies to passionate start-up entrepreneurs who wanted to bring out the best in themselves and their teams.
My name is Sinto Llobera. As an entrepreneur in the tourism industry first and after in events production and S&M , I was continuously busy in my hometown, Mallorca, Spain. My passion for the service industry brought me to the F&B arena and, after some experiences, joined Hard Rock International leading Mallorca Cafe Sales and Marketing department. In 2013, The Company found me skilled in training and analysis and is when I started my International "tour": Spanish locations, South Africa, Kazakhstan, South Korea, Laos, Thailand, Myanmar, Mongolia, and China.
During this journey, I was improving my Soft Skills and noticed my interest in the Cross-Cultural field to clearly understand that was a key factor to make my Leadership and Influence more effective since I have to continuously adapt myself to different cultures. In 2018 I left the corporate world setting down my home base in The Land of Smiles with the aim to work independently and follow my  "IKIGAI": to provide effective team coaching/training and improve people and businesses across Asia.
I got NLP and Performance Coaching accreditations and I'm a Positive Psychology Coaching and Neuro-Science fan. Finally, in my personal mastery, I found the best 2 programs to achieve what he was aiming, combining team methodologies and the most updated and complete, nowadays, psychometric tool and program, Global DISC and Global Quest.
I'm a proud ICQ Global Partner and Master Trainer with the vision to provide to coaches, trainers and HR's the best tools for personal and team's performance, helping leaders to achieve goals and understand their people in the way they feel engaged to Level Up their both personal and professional life.
Wieke Gur – Cultural Intelligence Coaching & Consulting
Wieke Gur has a degree in Marketing from the University of Indonesia. In the last 10 years, she has been working with senior leadership teams in developing their global leadership skills to effectively work across multiple cultures. Originally from Indonesia and she has been living in Australia since 1998. In the last few years, she divides her time between Australia, Indonesia, and the Netherlands. Wieke is ICQ Global Master Trainer.
Gabor Holch is an intercultural leadership coach, consultant, author and speaker specialized in East-West executive assignments and business relations. An ex-pat since age 4, a former diplomat and China-based since 2002, he has advised, coached and trained leaders for 100+ clients in 25+ countries. He currently splits his time between his Shanghai base and international jobs, mainly in the Asia-Pacific and Europe.
Top decision-makers, while increasingly exposed and accustomed to global business, need transformative insights from an external perspective, reliable skills, and new habits. Over the years, Gabor has accompanied executives, entrepreneurs, academic and government leaders on their journeys to the next level of intercultural leadership mastery.
Gabor is a Certified Management Consultant (CMC) in English and Mandarin, a certified consultant at the management academies of half a dozen global corporations and licensed in major assessment tools including the Predictive Index, NeuroColor, DISC, and MBTI. Gabor is ICQ Global Master Trainer.
He is the founder of Campanile Management Consulting, Associate Partner of the Munich Leadership Group and Associate in management consulting firms in the US and EU. He co-founded startups in the EU, China, and the Philippines and held positions including Board Member of Certified Management Consultants Global Institute and Chair of the EU Chamber of Commerce Shanghai SME Forum.
Gabor regularly speaks at corporate events, and lectures at Executive MBA, business and academic exchange programmes in the European Union, China and South-East Asia.  He is the author of three books and co-author in two anthologies. He has published around a hundred articles in research papers and magazines on global business, leadership, entrepreneurship and expat living. 
Copyright © 2016 ICQ Global Asia. All Rights Reserved.